It's been a difficult week for many of us and for our country. I have asked myself many times if it is really appropriate to ask my fellow gun violence prevention activists and our legislators to take action on gun violence prevention when there are so many critical issues facing America and hanging in the balance — liberty, democracy, and even our humanity.
And then I thought about who Americans perceive as terrorists — the 5 year old Muslim child detained at the airport in handcuffs; the Muslim Iraqi interpreter who risked his own and his family's safety to protect our troops but held in detention at the airport for hours; the Muslim mother and grandmother who died without seeing her family after being deported — green card holders, visa holders, all those thoroughly vetted over a 2-year period, turned away to keep Americans safe.
And then I thought about who the real terrorists are on American soil. Here are just some of them — and none of them are Muslim:
These terrorists have easy access to their weapons because of this person — who is not a Muslim: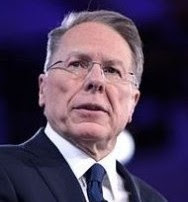 Who has received support and endorsement from this person — who is not a Muslim: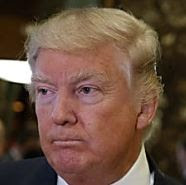 Who is appointing this person — supported by the NRA and who has argued that convicted felons should keep their guns — to the United States Supreme Court: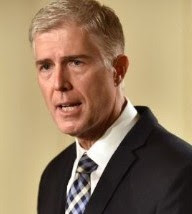 And so after weighing the many issues facing us and our country, I ask you to please call your Senators TODAY and tell them you want them to block the nomination of Judge Neil Gorsuch to the United States Supreme Court. Our public safety depends on it!
You can find your senators here or by calling 202-224-3121.
Let me close with some statistics you may find helpful:
The number of Americans killed annually by:
Islamic jihadist Immigrants: 2
All Islamic jihadist terrorists (including US citizens): 9
Armed toddlers: 21
Being shot by another American: 11,737
Please call your senators today!
About the Author