Occasionally I use Facebook to find out what my sons are doing. We're not Facebook friends because, as we all know, there has to be some separation from our kids. But sometimes, now that I'm an empty nester and when I'm missing them, I'll go in to see what they're up to — what they allow everyone to see – not just their "friends."
A post I discovered recently on my son's public page both filled my heart with love and frightened me by the burden of responsibility. Here it is: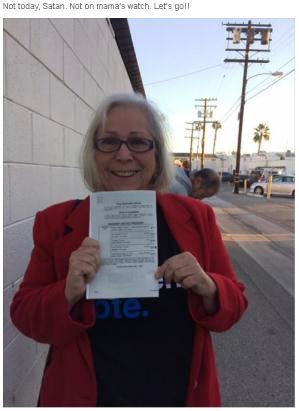 Not today, Satan.
Not on mama's watch. Let's go!
That's me, holding my completed sample ballot waiting to vote at the polls in November. The line wrapped […]
Continue Reading