Make a Donation Today!
M
uch of the work that
Women Against Gun Violence
does in the community is made possible by the generous financial support from individuals, foundations and corporations. Half of our annual budget is provided by public donations. Your generous support will assist our programs and their success.
To make an online donation or purchase tickets by credit card please use the Donate Now button (left button). You can also use Indiegogo, PayPal (right button) or mail in a check to the address below.

Shop to Donate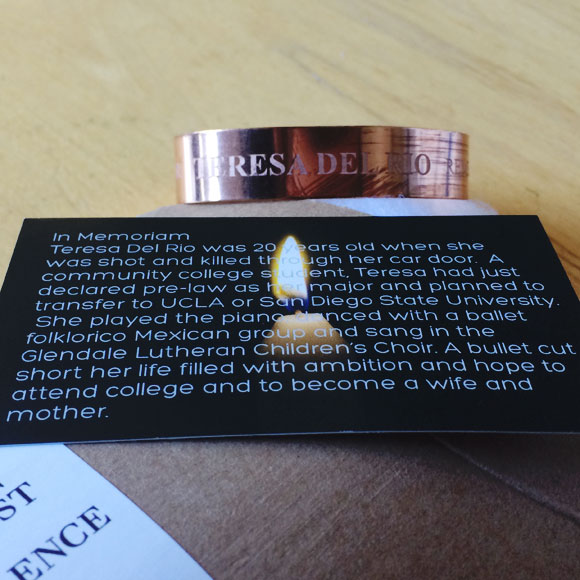 Commemorative Copper Bracelet
This beautiful commemorative copper bracelet supports Women Against Gun Violence and helps us to continue our life-saving work. For only $10 including shipping within the continental United States, your bracelet is engraved with the name of someone lost to gun violence and comes with a card that tells their story. Also included is a small cleaning wipe to keep your copper bracelet beautiful. Buy several and hand them out to your friends. Remember those we have lost to this nationwide epidemic.Every sale supports our work in preventing gun violence.
Additional Information
Pay by Mail
To send a check, please mail your contribution to:
WAGV
8800 Venice Blvd. Suite 304
Los Angeles, CA 90034
Questions?
Call (310) 204-2348 or email us.