W
e invite you to join us for our upcoming events — from our Annual Courageous Leadership Awards Brunch to our programs. Find out more about becoming involved with WAGV, and how you can participate below:
Upcoming Events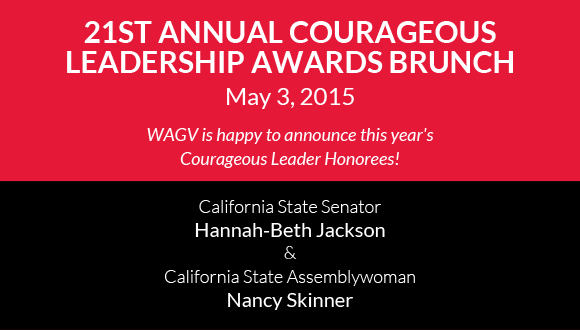 21st Annual Courageous Leadership Awards Brunch
Join us for our 21st Annual Courageous Leadership Awards Brunch on Sunday, May 3, 11 am – 2 pm at the Taglyan Cultural Complex in Hollywood, CA as we honor this year's Courageous Leader Honorees! This year, we are very excited to honor two of the forward thinking women behind the country's first Gun Violence Restraining Order law: Former California State Assemblymember Nancy Skinner and California State Senator Hannah-Beth Jackson, the Smart Tech Challenges Foundation, and Ernestine S. Elster, PhD.  Smart Tech Challenges Foundation is inspiring young inventors to create a child-safe gun. Your support of this event allows us to continue the life-saving work we do in reducing gun violence.
Purchase event tickets and join us!

Past Events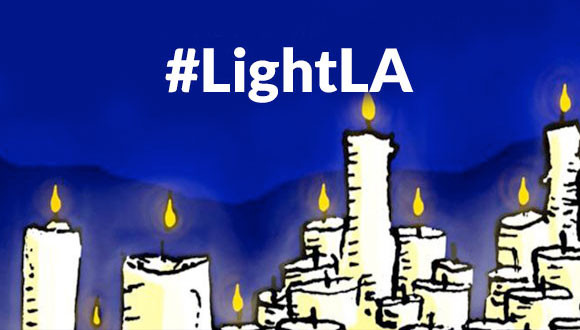 #LightLA
On December 11, 2014 as part of a nationwide Gun Violence Memorial event in Washington D.C., Women Against Gun Violence and many other members of the Los Angeles gun violence prevention network, joined together to remember all victims of gun violence.

Talk Day L.A.
On November 7, 2014 Los Angeles city officials declared TALK Day L.A. in honor of our TALK Project. Councilman Paul Krekorian introduced an ordinance that would require all gun owners to LOCK THEIR GUNS when not in use.
Watch the CBS Los Angeles reportRead the Los Angeles Daily News story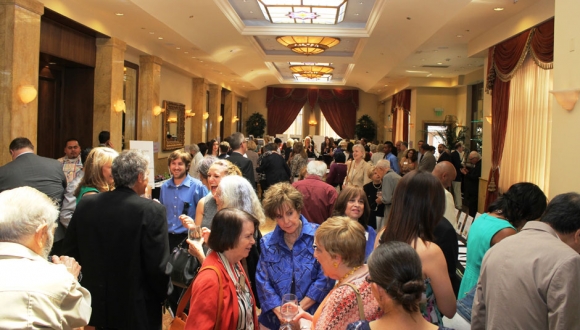 20th Anniversary Courageous Leadership Awards Brunch
On May 18th, 2014 WAGV held its 20th Anniversary Courageous Leadership Awards Brunch. Thank you to everyone who participated and helped make our event a success!
View photos of the event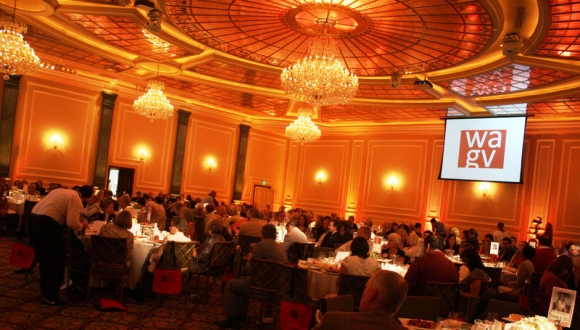 19th Annual Courageous Leadership Awards Brunch
On May 19th, 2013, WAGV held its 19th Annual Courageous Leadership Awards Brunch. Thank you to everyone who participated and helped make our event a success!
View photos of the event