W
e invite you to join us for our upcoming events — from our Annual Courageous Leadership Awards Brunch to our programs. Find out more about becoming involved with WAGV, and how you can participate below:
Upcoming Events
Guns and Domestic Violence
Wednesday, January 22, 2014
1:00pm-3:00pm
The California Endowment, Yosemite B Room
1000 N. Alameda St. Los Angeles, CA 90012
The Violence Prevention Coalition will be convening a Coalition-wide meeting to share information on L.A. City's policies and priorities regarding the lethal impact of guns on domestic violence situations. This convening will feature a panel of experts including the L.A. City Attorney's Office, the L.A. County District Attorney's Office and front-line providers on the connection between guns and domestic violence, and the impact of gun violence and gun trauma in domestic violence situations.  To RSVP contact Daniel Healy at 213-346-3265.  SPACE IS LIMITED!
Past Events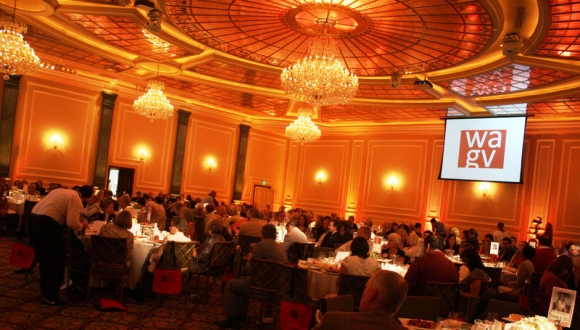 19th Annual Courageous Leadership Awards Brunch
On May 19th, WAGV held its 19th Annual Courageous Leadership Awards Brunch. Thank you to everyone who participated and helped make our event a success!
View photos of the event