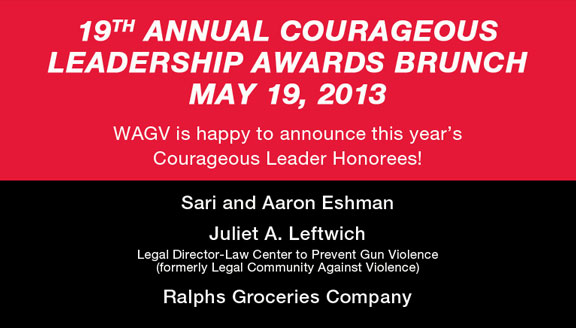 On May 19th, 2013 WAGV held its
19th Annual Courageous Leadership Awards Brunch
. Thank you to everyone who participated and helped make our event a success!
Thank you to our honorees Sari and Aaron Eshman, community activists; Juliet A. Leftwich, Legal Director of Law Center to Prevent Gun Violence; and Ralphs Grocery Company, generous supporters of City of Los Angeles Gun Buyback Initiative.
Navigate the photo slideshows below by clicking the arrows (which appear when you hover your mouse over the photo) or the pagination bullets at the bottom.
Silent Auction
Brunch