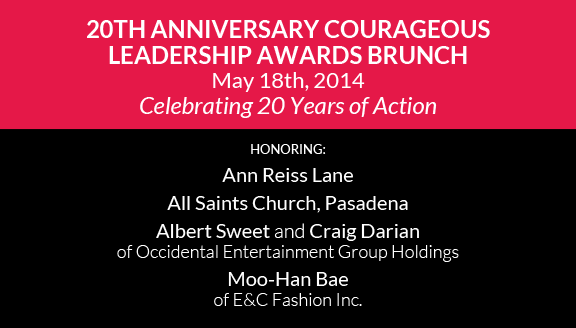 On May 18th, 2014 WAGV held its
20th Anniversary Courageous Leadership Awards Brunch
. Thank you to everyone who participated and helped make our event a success!
Thank you to our honorees Ann Reiss Lane; All Saints Church, Pasadena; Albert Sweet and Craig Darian of Occidental Entertainment Group Holdings; and Moo-Han Bae, of E&C Fashion Inc.
Navigate the photo slideshows below by clicking the arrows (which appear when you hover your mouse over the photo) or the pagination bullets at the bottom.
Reception/Silent Auction
Brunch/Awards Ceremony