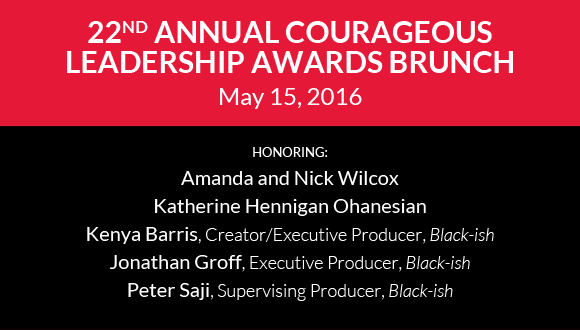 On May 15, 2016 WAGV held its 22nd Annual Courageous Leadership Awards Brunch. Thank you to everyone who participated and helped make our event a success!
Thank you to our honorees Amanda and Nick Wilcox, Katherine Hennigan Ohanesian, Kenya Barris, Creator/Executive Producer of Black-ish, Jonathan Groff, Executive Producer of Black-ish and Peter Saji, Supervising Producer of Black-ish. Your support of this event allows us to continue the life-saving work we do in reducing gun violence.
Navigate the photo slideshows below by clicking the arrows (which appear when you hover your mouse over the photo) or the pagination bullets at the bottom.